The artist is Proshkin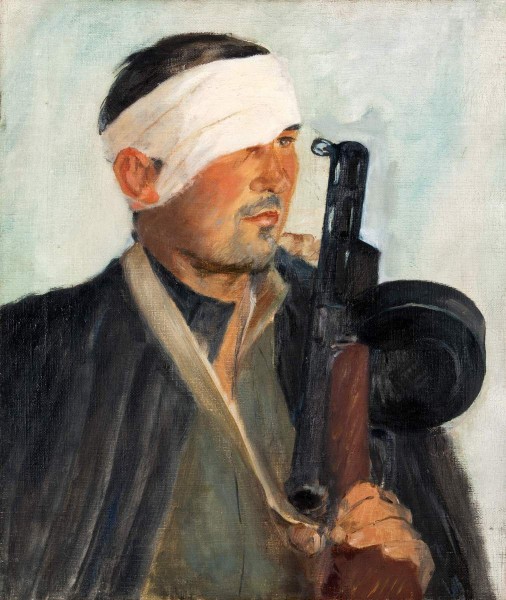 In 1942, Proshkin was sent to the partisan headquarters in the Malaya Visher of the Leningrad Region. The result of this business trip was a series of portraits and thematic paintings from the life of partisans, which the artist exhibited at exhibitions of 1942-1943.
For the happiness of the people. Catalog of the exhibition of the Russian Museum in Malaga. 2018. WITH. 102.