The artist is Deineka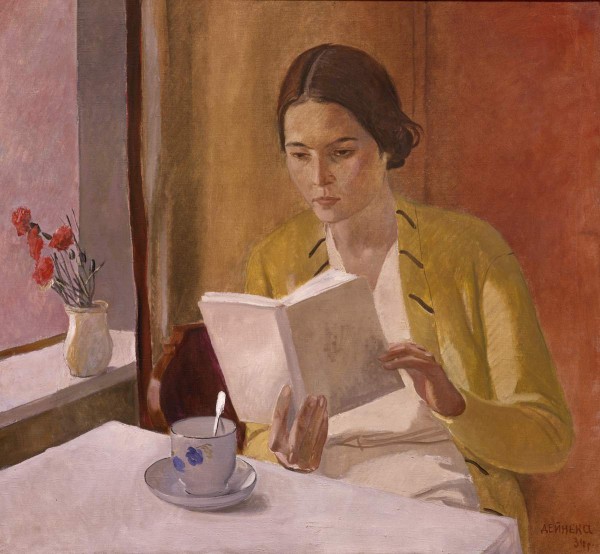 Lycheva Serafima Ivanovna (1906–1992) is depicted – the future wife of the artist; known as an energetic, strong -willed and purposeful woman. At the end of 1934, Deineka went on a multi -month foreign business trip, first to America, then to Paris and Rome. He wrote detailed letters – reports to Seraphim Ivanovna. In them, he shared his "grandiose" impressions and thoughts, sent sketches to Moscow, sketches. Soon, upon returning from a foreign trip, Deinek completed a portrait when, according to the artist, "the end of his bachelor life became visible".
For the happiness of the people. Catalog of the exhibition of the Russian Museum in Malaga. 2018. WITH. 24.