Artist – Dormidontov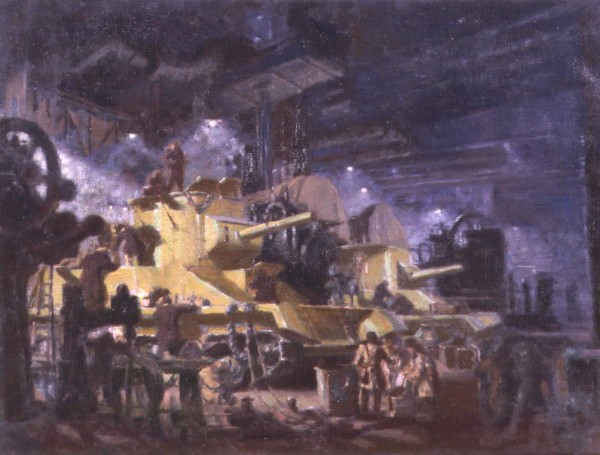 Dormidontov spent all the days of the Leningrad blockade in his hometown. Dozens of his picturesque and graphic works talk about the life and struggle of Leningraders. People in the besieged city not only fought with cold and hunger, but did not leave the factory workshops for days, fulfilling the front orders. The heroic story of those days is reflected in the tense color and dynamics of the composition of the picture, which depicts the birth of a new tank in the night shop of the Kirov plant.
For the happiness of the people. Catalog of the exhibition of the Russian Museum in Malaga. 2018. WITH. 106.