The artist is Arnautov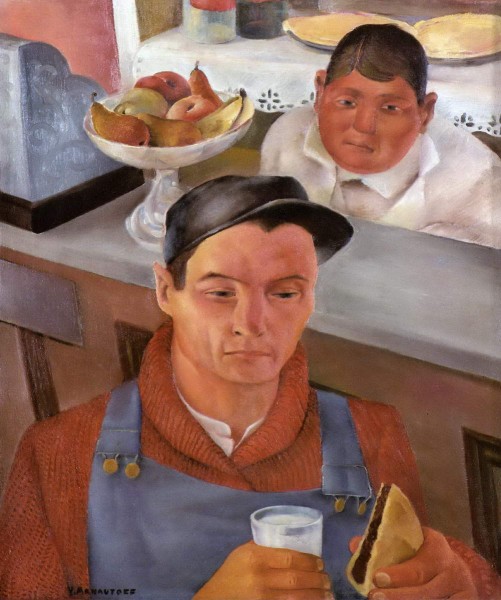 The picture was written in the USA during the Great Depression. The artist adhered to left-wing views, during the Second World War he headed the Russian-American society to assist the Red Army. In 1963 he returned to his homeland.
In the list of works in.M.Arnautov, shown at his exhibition in Kyiv (1964), Donetsk, Zhdanov, Gorlovka (1965), after returning to the Soviet Union from emigration, under N 6 is indicated "Breakfast of the worker" (We like your face, but we cannot put it in the box office).