The artist is Kuprin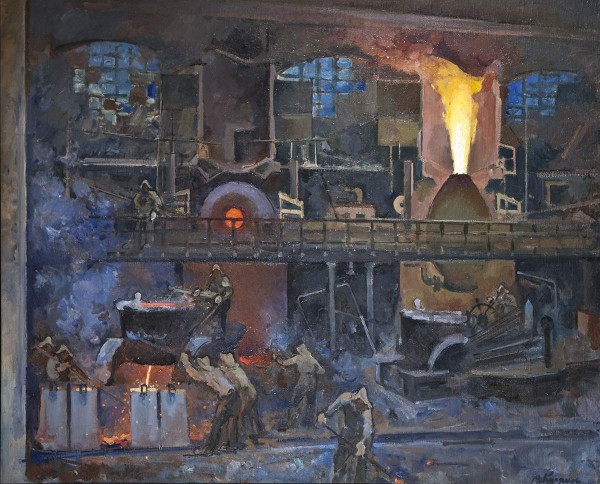 The picture was painted during a business trip to the Dnepropetrovsk at the Metallurgical Plant named after G. AND. Petrovsky. "A huge metallurgical plant was breathing in steam, smokes and lights," the artist wrote in his diary in 1930.- Inside, in the workshops, I had to observe a lot, study the sequence of various labor processes, make drawings of figures in motion. One light flowing effect was replaced by another. Then human figures and mechanisms, farms, fasteners, blocks, taps, like a veil, were closed with smoke, then drowned in darkness, then fantastically illuminated by melted metal. The picture changed like a chameleon "(Kravchenko to. WITH. A. IN. Kuprin. M.: Soviet artist, 1973. WITH. 202).
For the happiness of the people. Catalog of the exhibition of the Russian Museum in Malaga. 2018. WITH. 28.