The artist is Anushin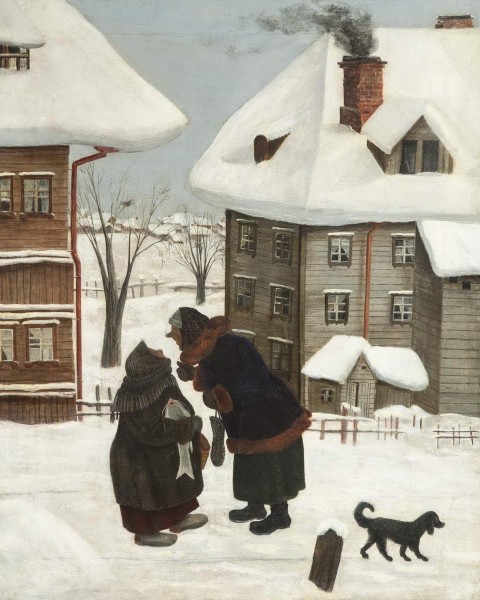 The theme of the city outskirts occupied many Leningrad artists of the 1920-1930s. City laymen also appear in the picture of Anushina dedicated to the past the oldest St. Petersburg outskirts.
Exhibition catalog in Malaga "Seasons. Works from the collection of the Russian Museum ". 2015. WITH. 45.